Transfer your tickets to Pilgrimage 2021
After careful consideration by the Producers of Pilgrimage Music and Cultural Festival the decision has been made to cancel this year's festival due to the challenges presented by COVID-19. While we are as disappointed as you are, rest assured we will be back in 2021 ready to deliver a festival experience that celebrates the healing power of music.
For 2020 Early Bird ticket holders, please log in to your Front Gate Tickets account HERE to transfer your current passes to Pilgrimage 2021. Transfer requests must be made by Tuesday, June 2nd at 8pm CT. If you do not wish to transfer your tickets to next year, you will automatically receive a full refund of your purchase. No further action is required. Refunds will be processed in as little as 30 days to the card you originally used for your purchase.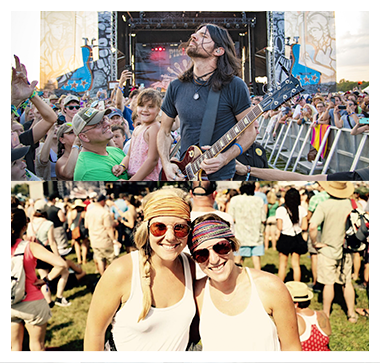 PILGRIMAGE PASS: WHAT YOU GET!
ALL PASSES receive admission to The Park at Harlinsdale Farm for the Festival including:
6 stages of music programming all day, each day
Makers Village with over 75 makers featuring local and regional crafts, clothing and artworks
Farm to Turntable featuring 18 local food trucks, adjacent bars plus shaded center court hosted by Grillex
Numerous local and regional restaurants, breweries and distilleries plus multiple wineries offering a vast array of choices all day, each day
Craft Beer Hall
Art Barn
Lil' Pilgrims Family Stage and Mare Barn Theatre
Americana Music Triangle Experience featuring 12 legendary southern music cities plus stage set by Antique Archeology and American Pickers
Millville brings Leiper's Fork to the Farm and an eclectic collection of tiny houses, campers and local bands on a stage-in-the-round
Multiple sponsorship activations and experiences
Improved patron cellular and wifi service
FREE Water Stations and multiple Shade Structures
Children 10 years of age or younger receive FREE admission when accompanied by pass holding parent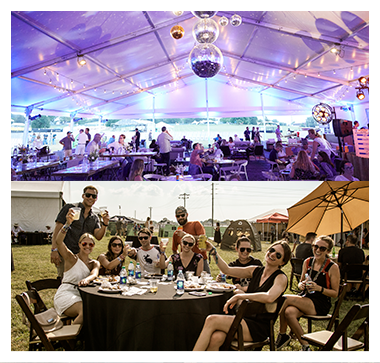 VIP VILLAGE PASS: WHAT YOU GET!
In addition to the full GA amenities listed , VIP Village Passes also include:
VIP parking pass, 1 per order (2 for orders with more than 4 passes)
Express entry to the festival
Exclusive stage-front viewing areas at the main stages

Access to the VIP Village Lounge with shade, games, concierge and live NFL and college football

Premium complimentary bar with top shelf spirits, craft beer and a variety of fine wines
Evolving menu by local chefs throughout each day
Festival tote bag
Available amenities include IV, spa and salon services
VIP Passes are full price for all ages over 2 - infants 2 years of age or under are free when accompanied by a VIP paying parent
WEEKEND PARKING PASS
In order to expedite both entering and exiting the festival, we are offering you the opportunity to pre-select your parking lot (North or South lot) as each one has a different exiting route which has been developed to make your trip home as seamless as possible. Parking passes will be designated for either the north or south lots (not both) off Franklin Road.
All On-Site General Parking Passes (available in advance only) include:
Convenient access to your car anytime throughout the weekend
Easy entry and exit to Franklin Road
Which Lot Should I Choose?
When entering the festival, access to both lots will be from Franklin Road southbound via Mack Hatcher ONLY. When choosing your preference in parking lot, determine where you will be heading AFTER the event.
North Lot -- all vehicles in the North Lot will be directed northbound upon exit on Franklin Road towards Mack Hatcher
South Lot -- all vehicles in the South Lot will be directed southbound upon exit on Franklin Road toward downtown Franklin
Note: All participants requiring ADA accessible parking, should chose the South Lot and denote that they are ADA. Southbound access from the North Lot and northbound access from the South Lot will NOT be permitted when exiting the event. A reminder that all VIP orders include parking (1 pass for orders of up to 4 tickets, 2 for orders of 5 or more). All VIP parking will be in the South Lot for proximity to amenities.
Off-Site Parking
Off-site parking will be available on show days on a first come, first serve basis for $20/day cash only, free for carpools of 3 or more
Walking, riding and canoeing to the festival is highly encouraged.We offer complimentary on-site bicycle and canoe parking. Visit our Getting Here page for additional info.