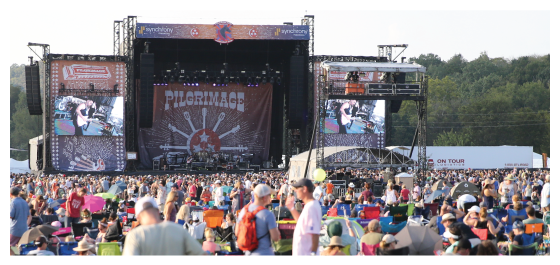 Midnight Sun
This stage is set in the farm's largest natural amphitheater and will play host to a national lineup of talent on both festival days and will feature design elements inspired by Harlinsdale Farm. Midnight Sun was the Champion Tennessee Walker stallion who stood for 25 years and who is buried at Harlinsdale.
Gold Record Road
This stage is set in a beautiful, rolling natural amphitheater and will also play host to a national lineup of headliners on both festival days. With featured design elements of Harlinsdale and of the music history of the region. The Gold Record Road is a route of connected highways and backroads that courses through New Orleans, the Mississippi Delta, Tupelo, Memphis, Helena and through Nashville to Franklin. It is this very road that fronts Harlinsdale Farm!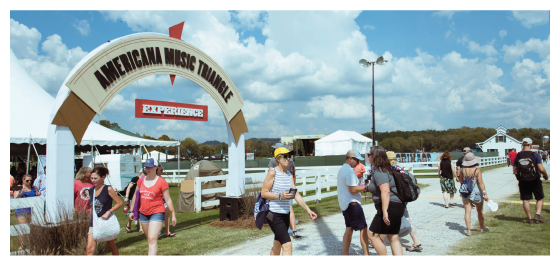 Americana Music Triangle
The Americana Music Triangle is where we've brought to life the culture of some of the world's premier music tourism destinations, right here at the Pilgrimage Music & Cultural Festival! Now in its second year, the Americana Music Triangle is a dedicated space where attendees can immerse themselves into world famous music landmarks, tucked away hamlets and one-of-a-kind stops along the Gold Record Road. Located inside the AMTE tent is the Antique Archeology Storytelling Stage. This stage features a carefully curated lineup, including performers and musical storytellers that best represent each of these historical places.