Lil' Pilgrims Family Stage and Mare Barn Theatre
Fun for the whole family! The Lil' Pilgrims Family Stage is one of the most engaging and entertaining area in the entire festival! Which features renowned children's musicians and fun filled activities for the little ones!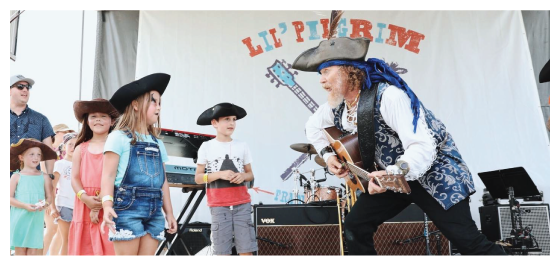 Vanderbilt Health Lil Pilgrims Family Stage and Mare Barn Theatre
Pilgrimage Music & Cultural Festival's goal is to create and all-encompassing festival experience for the entire family including world renowned performers and interactive activities. Lil' Pilgrims Family Stage lineup features GRAMMY-nominated Ralph's World, Red Yarn, Steve Elci & Friends, Tom Mason & The Blue Buccaneers, Michael Dardant, Taft Brown (Saturday only), Little Miss Ann (Sunday only) and more.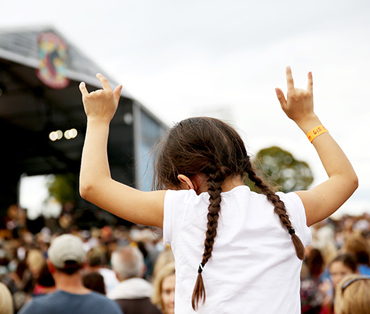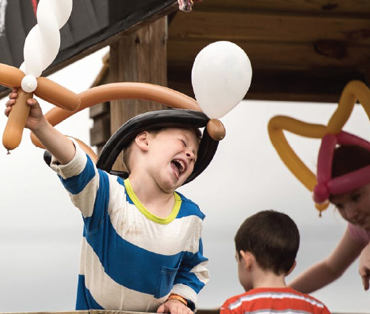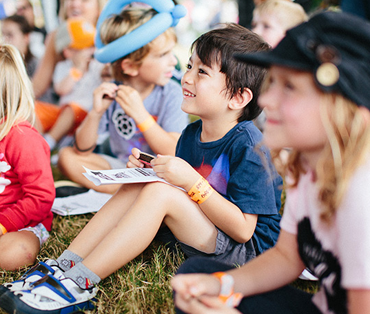 New this year:
Vanderbilt Health will provide a private nursing/changing lounge for moms.
The Lil' Pilgrim's area has expanded the activities stage, now called The Mare Barn Theater, to include sessions in kid improv, up close puppet and magic shows and a songwriting workshop for children.
The arts and crafts area has collaborated with the Frist Center for the Visual Arts this year to include a special activity in the children's area. Kids will get to create sound bracelets that are inspired by the soundsuits of visual artists Nick Cave, whose exhibition will be on display at the Frist Center this fall. Materials include bells, pony beads, and glow-in-the-dark elements. The wearable artworks will produce sound when children dance and glow in the final hours of the festival after sunset.