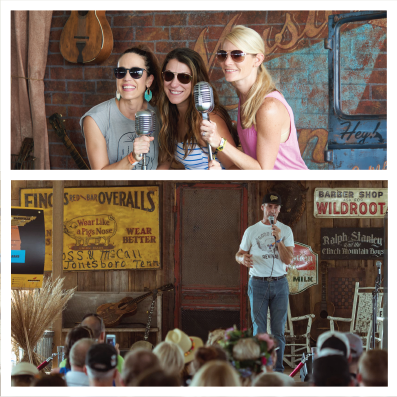 Americana Music Triangle Experience
At the Americana Music Triangle Experience we've invited the South's most historic music cities to gather under the big top to tell amazing stories of their formative music heritage. Under a backdrop created by American Pickers and Antique Archaeology there are relics, church pews, a historic photo wall, exhibits, farm tables and more depicting the living history of American Music and one-of-a-kind stops along the Gold Record Road. We hope to inspire fans to plan road trips of their own to visit each of our partner cities.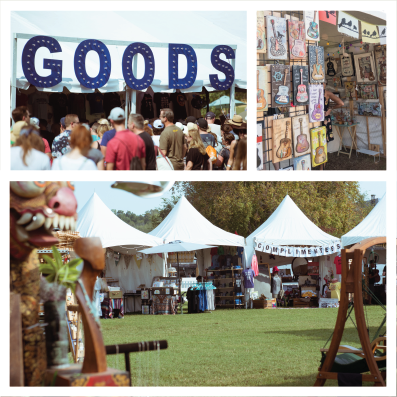 Makers Village
Makers Village is our festival marketplace featuring a curated cast of southern makers: local artisans; jewelers; tinkerers; craftsman and more selling their wares in the tradition of a small town market. The Makers Village allows the festival goer to slow down and enjoy an authentic taste of southern culture.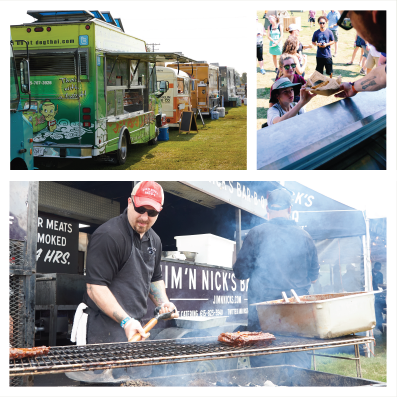 Farm-to-Turntable
Farm-to-Turntable is the South's best food truck park located in the South Paddock boasting a huge horseshoe of 16 of Nashville and Franklin's best food trucks. There are shaded picnic tables at center court, and of course, Grillix, our blow up DJ working the vinyl grill with his own unique tasty-techno selections. Farm-to-Turntable also features a full bar run with all festival libations represented, plus some unique to "The Table."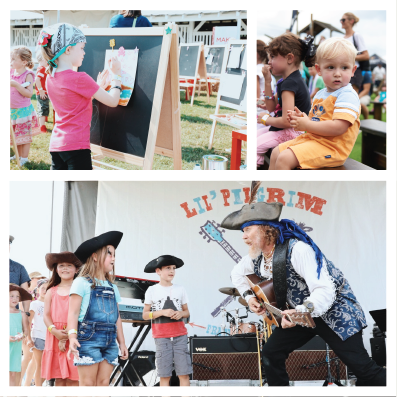 Lil' Pilgrim Family Stage
Lil' Pilgrim Family Stage featuring Grammy Winner Ralph Covert of Ralph's World as MC and curator. This now famous area entertains kids of all ages and boasts singing pirates, a pirate play ship, a series of interactive craft workshops and the Mare Barn Theater with puppet shows, kids participation-based activities and more. Kids under 10 get in free to Pilgrimage with an accompanying, ticket holding parent! You can bring the babysitter but don't leave the kids at home as they can put down the screens and enjoy a taste of a real shared experience.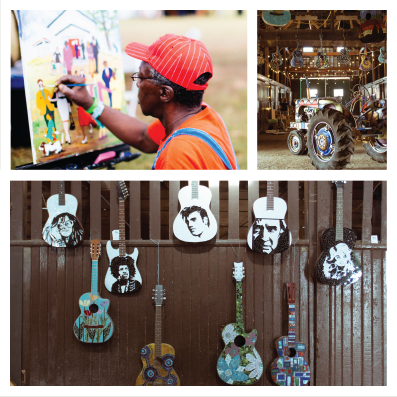 Art Barn
The Art Barn, the most historic piece of architecture at Harlinsdale Farm and beloved home of Midnight Sun and other famed horses. For our weekend, the Art Barn serves as the festival art gallery with dozens of artists hanging works for your enjoyment and for sale.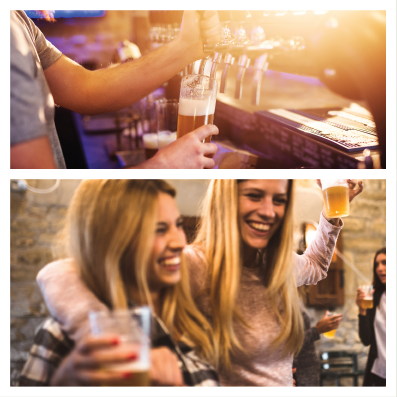 Craft Beer Hall
Craft Beer Hall is a beer lover's dream. Located under a giant clear span tent at 125' x 70' and featuring a barnwood bar and back bar, there are 30 ice-cold taps pouring Bell's best selections, plus those from our special guest breweries: Good People; Jackalope; and, Wiseacre! The Bell's Craft Beer Hall is bookended by giant LED screens w/ audio broadcasting NCAA and NFL football all day Saturday and Sunday. Also, new this year, an adjacent, shaded beer garden, Munich style, with tastings, picnic tables and additional selections from our partners' master brewers.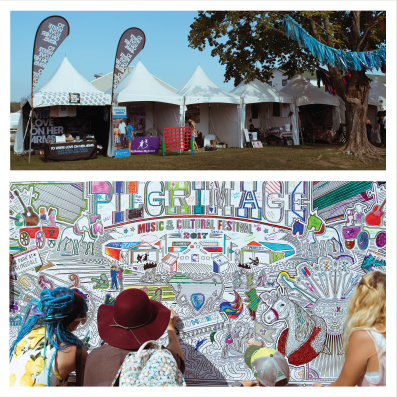 Community Village
The Pilgrimage Community Village showcases our family of partner organizations whose mission it is to nurture, invest and develop opportunities for need-based citizens and to support education, parks and healthy ecosystems in Williamson County. Please come to the Community Village, meet the folks, hear their stories and see how by attending a music festival you just might become a steward of a cause that resonates in your heart.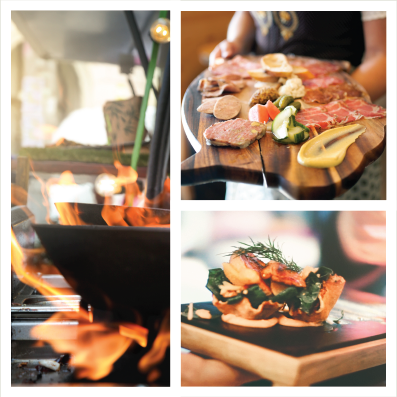 Pilgrimage Cuisine
Pilgrimage Festival's Culinary Program - over 40 local and regional restaurants and cafes - features everything from oyster po-boys, wood fired pizza and thai rice bowls to specialty coffees, juice bars and smoothie counters. Located throughout the festival this multitude of food will give you yet another reason to come early and stay late. Pilgrimage always satiates!!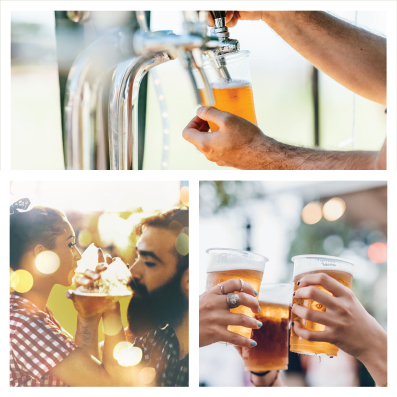 Pilgrimage Beverages and Libations
Pilgrimage's beverage offerings include the best spirits, brews and wines served by seasoned bartenders who use only the best ingredients. You need only look at the Pilgrimage back bar to see we don't compromise when it comes to matching the quality of our music to the quality of our bar service. Pilgrimage offers a range of specialty drinks, frozen concoctions, craft beers, spirits, and wines with verticals from two of the best wine houses in the world. Also located throughout the festival are plenty of water and misting stations, soft drinks and non-alcoholic specialties to suit every festival goer's thirst.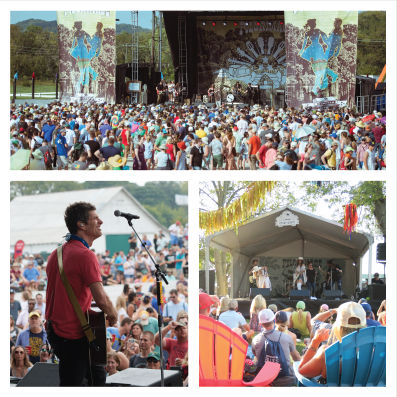 Pilgrimage Atmosphere
If you are looking for a portal to transport you to the place where your music imagination runs wild, then the Pilgrimage decor team has your number. There is garland hanging in the trees. There is artwork on the fence line and stage fronts. There are chairs and hammocks hanging in the trees. There are sharecropper shacks backlit just so. Pilgrimage is a living, breathing canvas that transforms Harlinsdale Farm into a music mecca that the Pilgrim can expect to find, if not enlightenment, the perfect backdrop for experiencing great music.